cityscaper
from Aachen
cityscaper is an up-and-coming start-up from Aachen. Their guiding principle is: Those who can see into the future make better decisions in the present! cityscaper develops Augmented Reality in such a way that it conveys even complex contexts to people in a vivid and convincing way. cityscaper has received several awards for its ideas and applications and is now on a growth course.
cityscaper
Cityscaper easily converts simple 3D models into AR applications. Especially in the field of urban planning, infrastructure and real estate development, the application contributes to the participation of users and citizens.
Duration of application: individual
You can experience the experimental application at the interface of art and technology at kauVR, Bochumer Straße 156.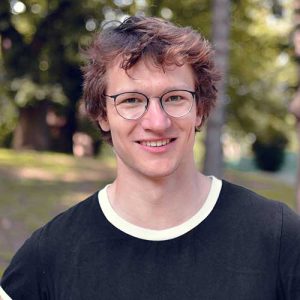 Robin Römer from cityscaper gives insights into the topic "Involving citizens in the urban planning process".