Artivive
from Vienna, Austria
Artivive is a startup that aims to combine haptic and digital art through augmented reality. Artivive currently has offices in Europe, the US and China and is used by 38,500 artists in 92 countries. Galleries worldwide, from San Francisco to Seoul to Munich, are already cooperating with the Viennese company.
Artivive
AR application for AR artists and museums.
Artivive provides artists and museums with a user-friendly augmented reality app to connect analogue and digital art. The application makes it easy to bring artworks of all sizes – whether postcards, posters, paintings or mural – to life and add a digital artistic layer.
Application duration: individual
You can experience the experimental application at the interface of art and technology at kauVR, Bochumer Straße 156.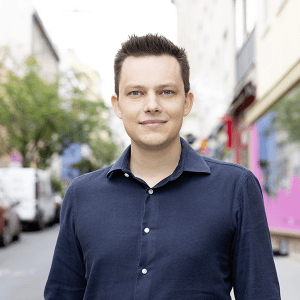 Sergiu Ardelean from Artivive gives insights into the topic "Augmented Reality as the key to the museum experience of the 21st century".