Hier gibt es alle zwei Wochen eine kurze Übersicht über die wichtigsten News rund um VR und AR.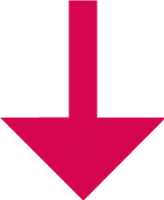 3D-Audio for VR and AR Headsets from Apple
Apple has been working on a VR headset and AR glasses for some time. The company has already filed several patents for these. Now a new one has been added that shows how Apple could use its own 3D audio technology in the VR headset. 3D audio gives the user the feeling of being in the middle of the action and completely surrounded by music. This offers a lot of potential for VR and AR: According to the patent, the user's head movements are to be recognised and the sound reproduction adjusted so that a simulated omnidirectional sound is created. This would make it possible to navigate with VR glasses that could also convey location-based sensory impressions – for example, when exploring a city. So if there is a church to the left of a person, he or she could be alerted to it by the ringing of bells from the left side.
Virtual canoeing in the living room
If you would like to try your hand at kayaking but don't have a river nearby, the game "Kayak VR: Mirage" is now interesting for you. The simulation was developed by the Better Than Life studio exclusively for the PC, offers beautiful graphics and, thanks to a realistic physics simulation, makes the user feel as if he or she were sitting in a real kayak. Two game modes offer variety: a physically demanding time race in which the player has to get past checkpoints and reach the finish line as quickly as possible, or a relaxed exploration mode in which you can let the landscape take its toll on you. If the river gets too boring for you, you can look for a bigger challenge and paddle on an active volcano or a fictitious river on Mars. A competitive multiplayer mode or virtual tandem kayaking is also integrated.
The game is still in Early Access and is expected to be released in March 2022. Anyone who wants to try out the current version can request a code for it on Discord.

Discord-Link für Early-Access: https://discord.com/invite/PDm8H7YDfy
New Haptic VR Controller from Microsoft & Scientists
Microsoft and the Korea Advanced Institute of Science and Technology have jointly demonstrated a new VR controller that can simulate larger, connected objects. The controller consists of two handles that create the feeling of holding an object with both hands through synchronous adaptation. Through several motors and joints, the controllers are movable in all directions, which makes it possible to create the feeling that the user is holding objects such as a jackhammer, a skipping rope or a fishing rod. The interaction between the glasses and the controllers is important so that the objects can be simulated realistically.