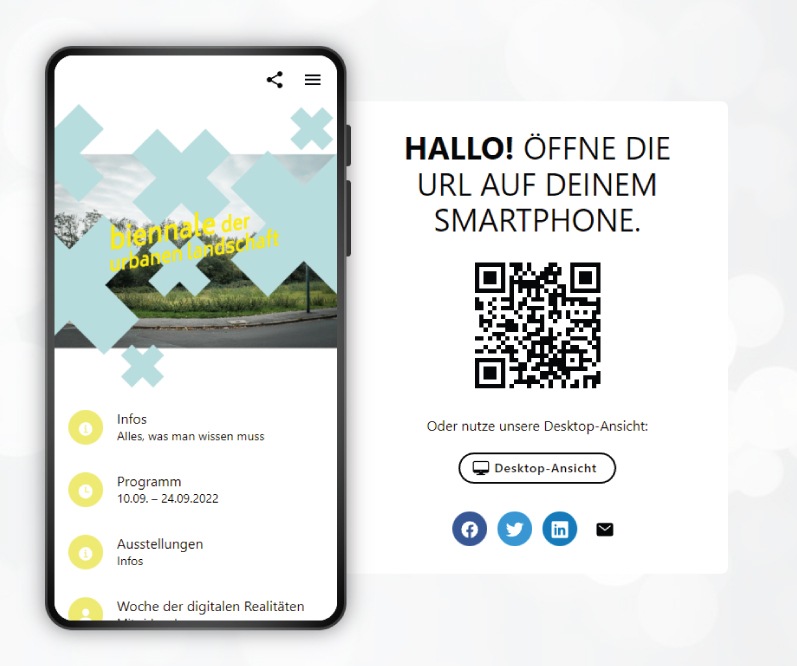 Our programme for the week of digital realities
Directly to the program
At the Places _ VR Festival 2021, we already looked into the future of urban planning in cooperation with lala.ruhr with the project imagine.green.urban.futures. Now lala.ruhr is organising the Biennale of Urban Landscape (10-24 September) in Gelsenkirchen-Ückendorf, asking how we can reinvent the city in the face of climate change.
We are part of the Biennale and will be responsible for the thematic focus "Digital Realities" from 11-17 September. You can now find all the information about our programme in the programme webapp. In the hackathon in residence section, you can find out more about the 20 participants of the hackathon in residence. They come from all over Europe, bring a wide range of expertise with them and will spend a week developing prototypes for the sustainable city of the future.
You can test and explore the prototypes of the teams yourself during district tours.
In the festival app you will also find our programme with lectures, panels, deep dives, excursions and workshops, which will be continuously updated over the next few days.