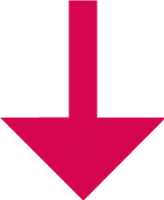 Apple introduces "Object Capture
At WWDC 2021, Apple introduced the "Object Capture" interface. The application is intended to make it uncomplicated to create complex augmented reality experiences.
The process is called photogrammetry. It creates realistic digital 3D duplicates of objects and places. Previously, developers needed special cameras and programs for this, as well as a particularly large amount of computing power. "Object Capture" can process photos from a digital camera, drone or Apple smartphone. However, the new Apple interface currently only runs on Macs.
Oculus is getting bigger
Facebook acquires VR game studio "BigBox VR." The start-up will now be incorporated into Oculus Studios. This is already the fifth takeover of a competing game developer within the last two years.
The reason for the acquisition was probably the great success of BigBox VR's online game "Population One" and experience in creating social content. "We have great and innovative plans for the next gaming years. We are thrilled to have BigBox VR join our team," Facebook announced after the acquisition.
One thing is certain: Facebook continues to invest in the growing VR gaming market and expands Oculus.
Study: VR promotes empathy
Canadian researchers have investigated whether and how virtual reality can affect caregivers' ability to empathize.
And that's particularly important, because empathy is the ability to put yourself in someone else's shoes. In nursing, this trait can be especially good for the relationship between caregivers and care recipients. VR applications were used to train various interactions with ill people. The study participants were then interviewed before and after each virtual training session. The study concluded that VR could be a suitable method to elicit or enhance empathic behaviors in caregivers.