Here you will find a short overview of the most important news around VR and AR every two weeks.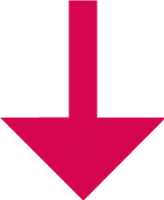 Facebook bets on VR advertising
The Oculus update v30 brings a new feature. The company is now testing ads in selected VR apps. So far, the ads can only be seen in Resolution Games' game "Blaston." Real ads now appear on billboards in the game world, and players can even interact with them. Those who click on the surface receive further information or can also hide them.
The ads are primarily intended to benefit VR developers and contribute to the growth of the Oculus ecosystem, but of course Facebook also earns from it. The ads are to be integrated into other applications in the near future.
Niantic is working on a new AR game
Pokémon Go, but without Pokémon. That sums up the new plans of developer studio Niantic. Together with partners and toy manufacturers Hasbro and Tomy, the US company wants to publish a new AR game: Transformers: Heavy Metal.
The players' task is to fight against the Decepticons, either alone or together with friends. The same AR technology as in Pokémon Go will be used. According to Niantic, the game will be released this year.
New data gloves
For the most realistic immersive experience possible, input handling is critical. Either controllers are replaced by data gloves or trackers are attached to specific objects. However, data gloves can be used in more diverse ways, as they generate vibration, for example. That's why Manus is releasing a new generation of its data gloves: the Prime X series. The series consists of two data gloves that serve different application scenarios. For example, both precise motion capturing and use for VR simulations are possible. The gloves are compatible with most VR goggles, but are not priced with the end user in mind. A pair costs a hefty 3,990 Euros, but at least includes a perpetual license for the motion capturing software or regular updates.