Urban planning & architecture: New possibilities with VR & AR
How can squares, open spaces and buildings be designed sustainably? How does a new building fit into the cityscape and how can communication be optimised during the construction phase? These are questions that architects and urban planners deal with every day. VR and AR open up new, innovative approaches here and allow the fields of architecture and urban planning to enter completely new dimensions. At the Places _ VR Festival you can get to know these possibilities and even discover various future concepts for a green Bochum street in Gelsenkirchen Ückendorf with the "imagine green urban futures" project.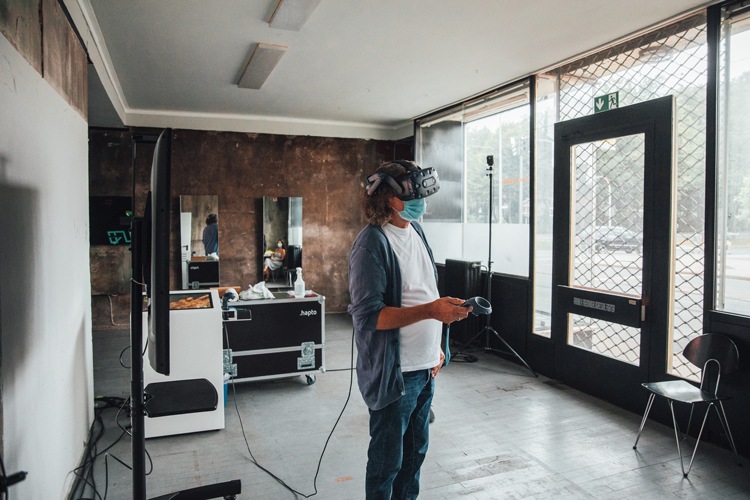 Walk through a building before it has even been built and experience spaces and projects virtually: This is possible with the "Virtual Architectural Walk-through" application from BIMa.solutions. The company is a BIM/CAD, visualisation and virtual reality service provider for architecture, product and interior. BIM stands for "Building Information Modelling" and is a working method in which the planning, construction and management of buildings and other structures are implemented digitally with the help of software.
BIMa.solutions uses virtual reality for design representations and communication between architects and construction managers before the construction phase, as well as for the sale and marketing of real estate. VR serves as a planning aid for house construction and as a communication medium between planners and builders.
The start-up cityscaper easily converts 3D models of buildings into AR applications. This means, for example, that a planned building can be projected via AR to the location where it will later be built. This offers the possibility to experience future construction projects on site and thus make them tangible. This creates a communication platform with which the application makes an important contribution to the participation of users and citizens in the areas of urban planning, infrastructure and real estate development. With these innovative ideas, cityscaper is also nominated for this year's Startup Pitch.
If you want to learn more about the potential of AR in urban development, you should definitely listen to Robin Römer's presentation. He founded Cityscaper together with two friends, but originally comes from a mechanical engineering background. He has gradually worked his way into a completely new field – urban planning – and thus describes himself, not without good reason, as an "opportunistic generalist".
Together with cityscaper, the project "imagine green urban futures" is also being implemented by the lala.ruhr initiative and the Places _ VR Festival. The laboratory for the landscape of the metropolis ruhr (lala.ruhr) is dedicated to an integrated view of the transformation of the urban landscape of the Ruhr region, in which people, buildings and landscape offer a symbiotic, resilient and sustainable high quality of life. In the project "imagine green urban futures", possibilities are to be discovered together with innovative urban designers as to how cities, streets and squares, buildings and open spaces can be designed better and more sustainably. With the help of VR technology, it will be shown on site how a city can change in a positive way. The urban development project will be applied concretely at Bochumer Straße in Gelsenkirchen Ückendorf. The three participants will use 3D models to show what their future vision of a green and sustainable Bochumer Straße looks like. The Berlin agency pimento formate, the office Greenbox Landschaftsarchitekten from Cologne and the Hamburg scenographer Annja Cambria Oellermann are also taking part.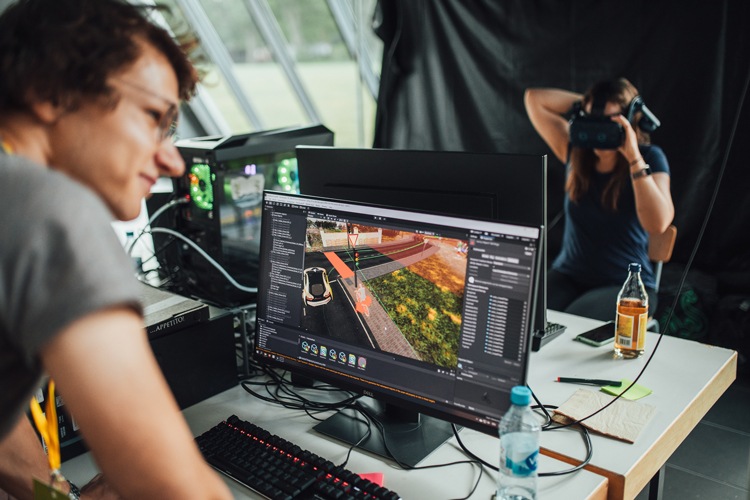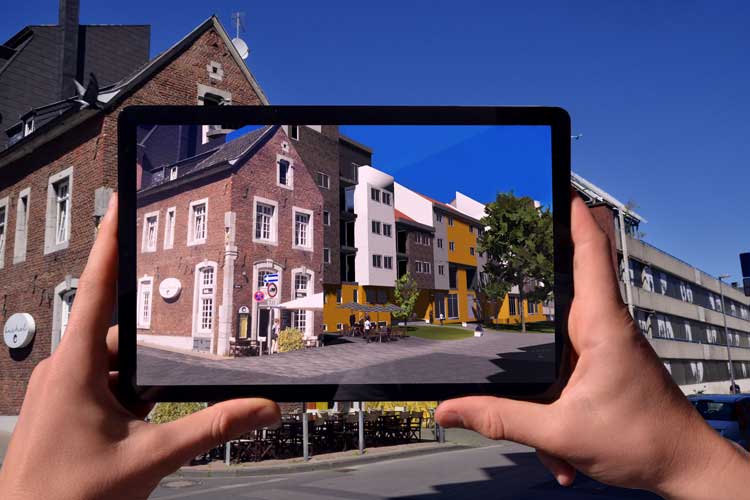 cityscaper will later convert the 3D models developed into AR applications that visitors to the Places _ VR Festival from 16 to 18 September can explore using a smartphone or tablet.
In the future, VR and AR will open up new possibilities and ways for the construction industry to implement large construction projects more easily and efficiently. At the Places _ VR Festival you can experience for yourself what is already technically possible.