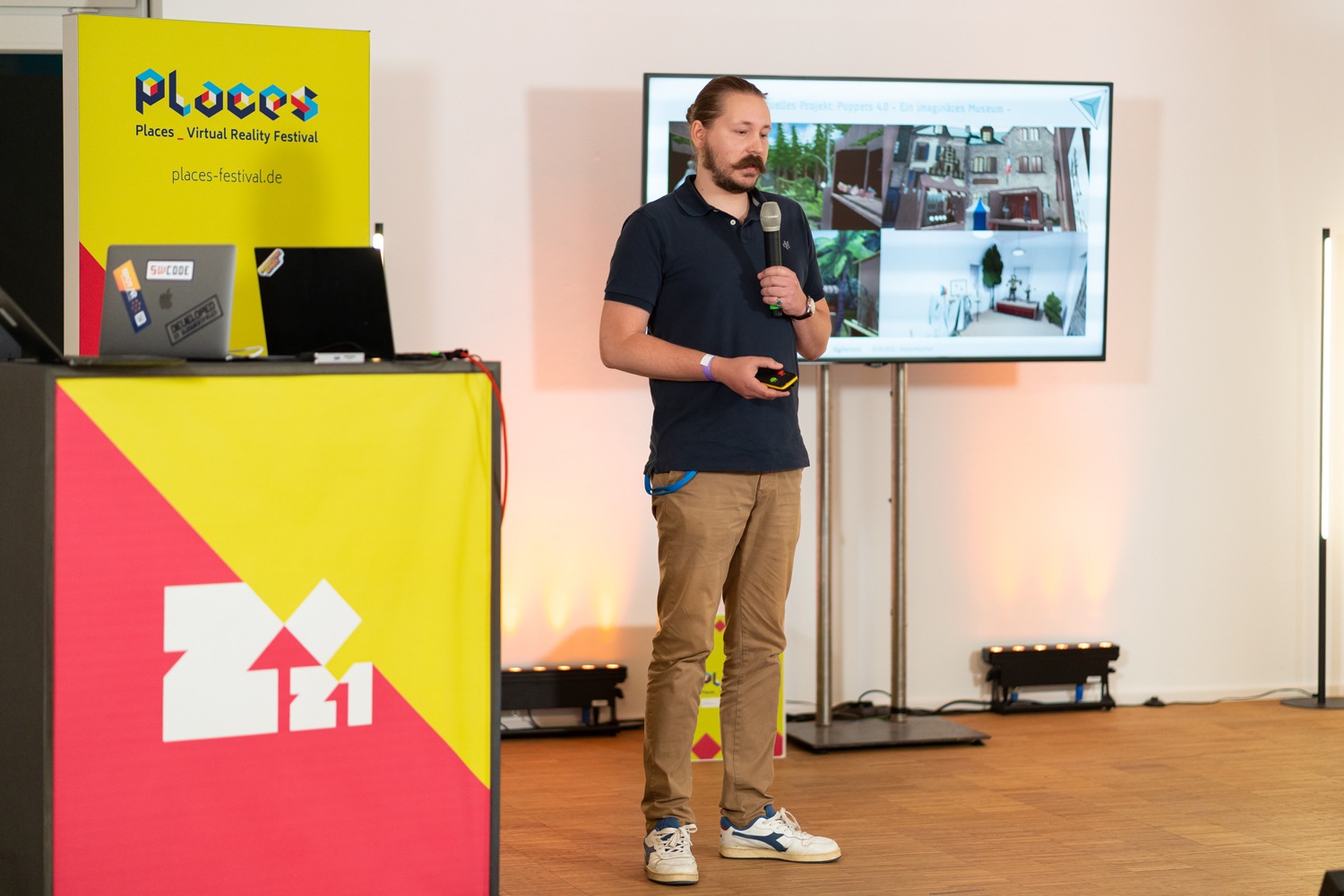 And the Winner is: Digifactura!
Five startups competed on Thursday 16.09.2021 to win the Places _ Startup Pitch. Digifactura from Bochum was able to prevail over the four other startups. The company, which provides a VR archive service and thus enables VR exhibitions, especially for museums and cultural institutions, convinced the jury with its business model.
However, the jury did not make its decision easily: "Each of the projects and technologies has great potential and we saw a lot of new and very interesting things," said jury member Prof. Dr. Karin Küffmann (Westfälische Hochschule). Johannes Behringen of Cusp Capital, also part of the jury, explained the decision in favour of Digifactura: "Above all, we paid attention to the business model, which is definitely scalable if you don't just focus on the area of museums and the services there in the future." Together with the digitally connected jury member Oliver Weimann (ruhr:Hub), the decision was made.
In addition to the trophy for Places _ Startup 2021, the team was able to take home €3,000 in prize money, which was provided by Gelsen-Net and presented to Managing Director Oliver Wick.
With their pitch, Digifactura prevailed against strong competition. Cityscaper from Aachen, for example, simply converts simple 3D models into AR applications. Especially in the field of urban planning, infrastructure and real estate development, the application contributes to the participation of users and citizens.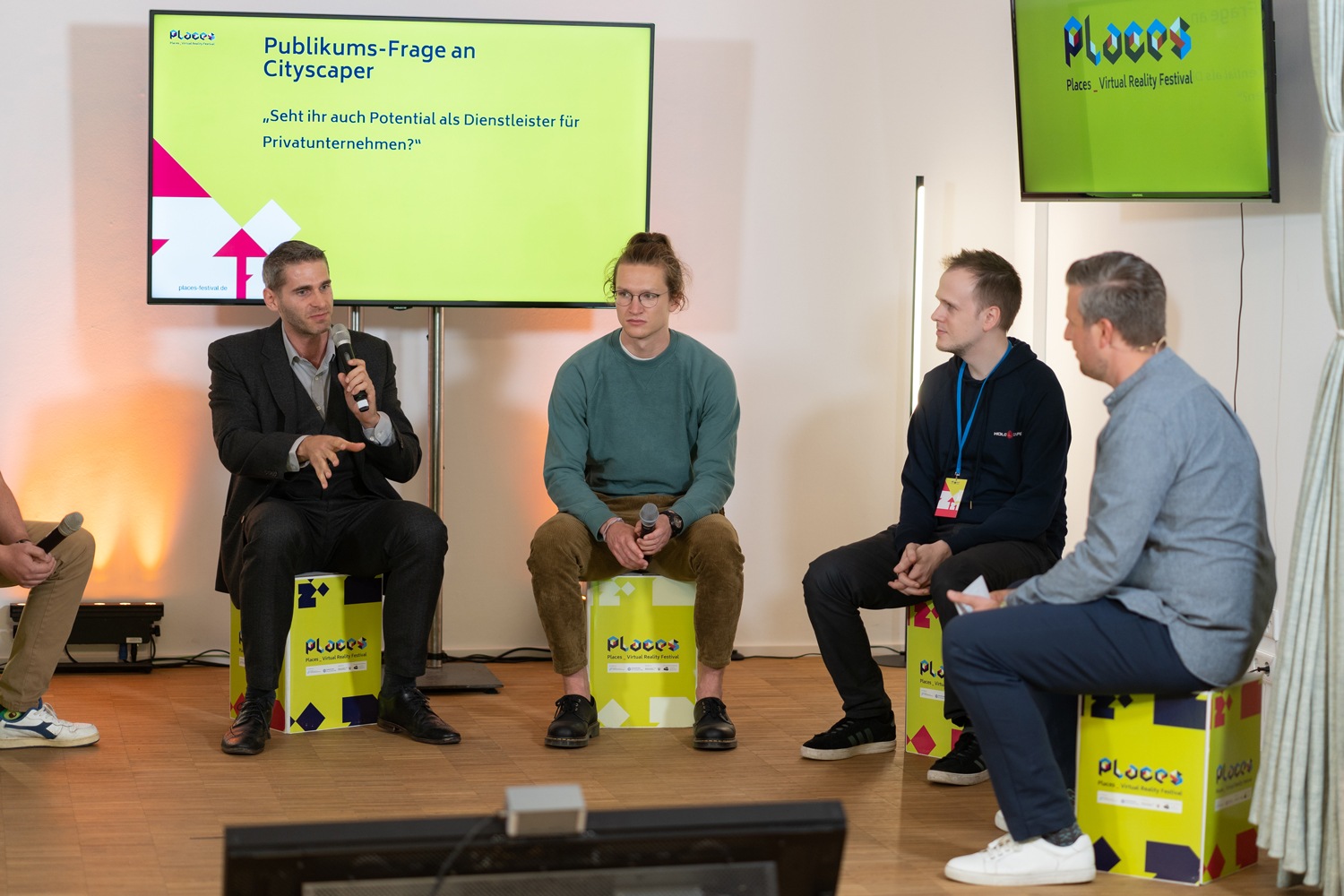 Holocafé, based in Düsseldorf, is a VR arcade franchise that focuses on shared group experiences in VR. The matching VR games are developed in-house and focus on the social aspect of gaming.The product SpotAR by SWCode from Soest goes in a completely different direction. This combines simple content management of AR content for tourism destinations with a suitable app for travellers. The starting field was completed by Volucap. The Potsdam-based start-up creates volumetric 3D images of people, which can then be used as AR representations as avatars. In this way, the company has already turned the digital daily news or a live BossHoss concert into a holographic reality.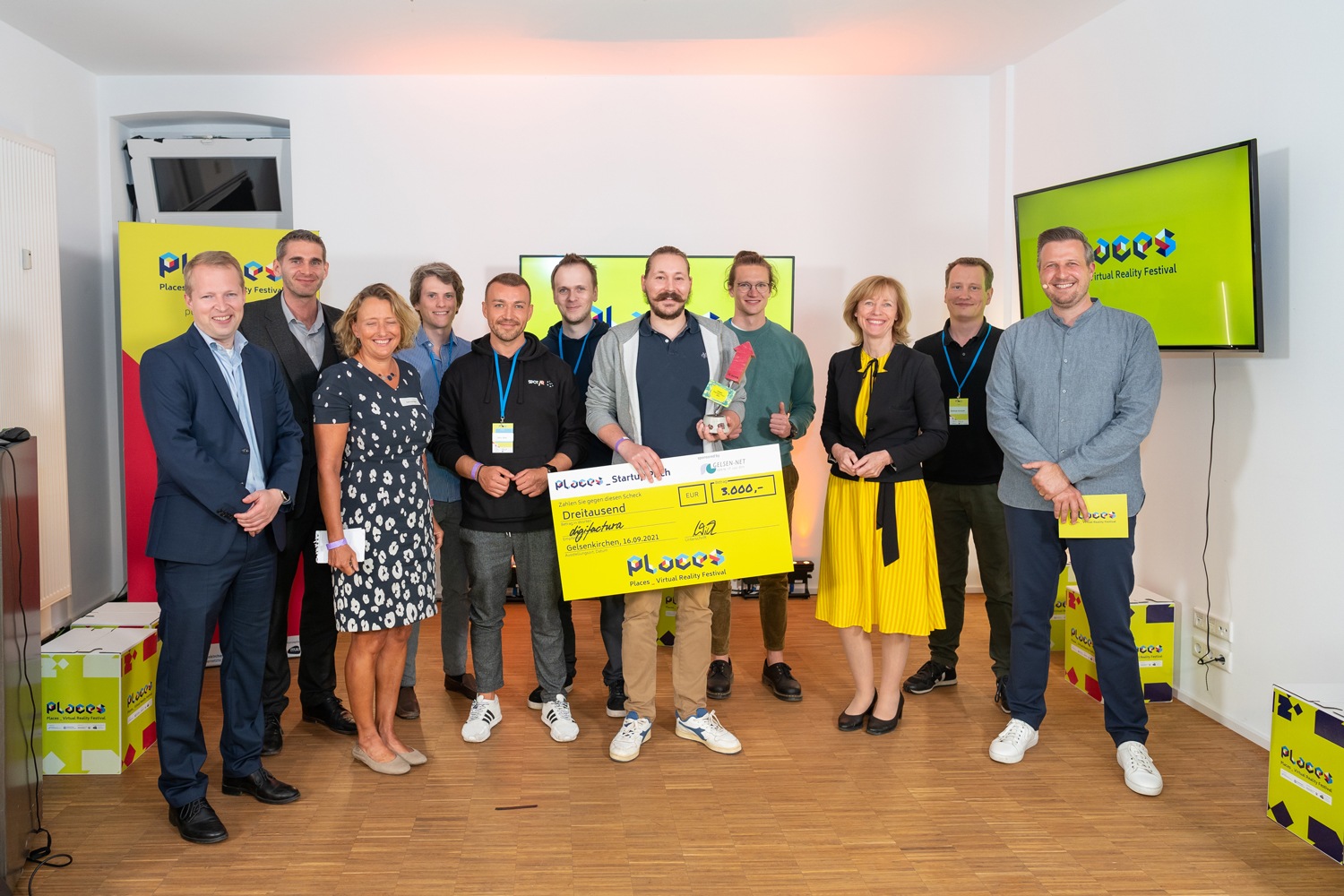 Like the jury, we were thrilled by all the start-ups that pitched their products and business models at the Places _ VR Festival and are excited to see what the very different uses of VR & AR will become in the future.
Watch it again now: The Startup Pitch in Re-Live-Video