Saving lives with VR and AR
In an emergency, every second counts – fast workflows are therefore essential. With VR and AR, it is possible to make the training of medical professionals even more efficient with virtual scenarios, with which the technologies can effectively save lives!
Traditional psychotherapeutic procedures are also usefully supplemented by VR with new approaches. One thing is clear: XR technologies are making an important contribution to the digitalisation of medicine and will set new standards in the future. At the Places _ VR Festival you can experience the latest developments in the field of digital health live with our programme partners, speakers and participants of the DIVR Science Award!
Long waiting times for a therapy place: unfortunately, this is part of many people's everyday lives.
The start-up PsyCurio from Paderborn has set out to solve this problem and developed a VR application that complements and enriches classic psychotherapeutic procedures. With this application, patients should benefit from faster initial treatments, reduced waiting times after the initial treatment and a lower dropout rate from a higher effectiveness of the therapy.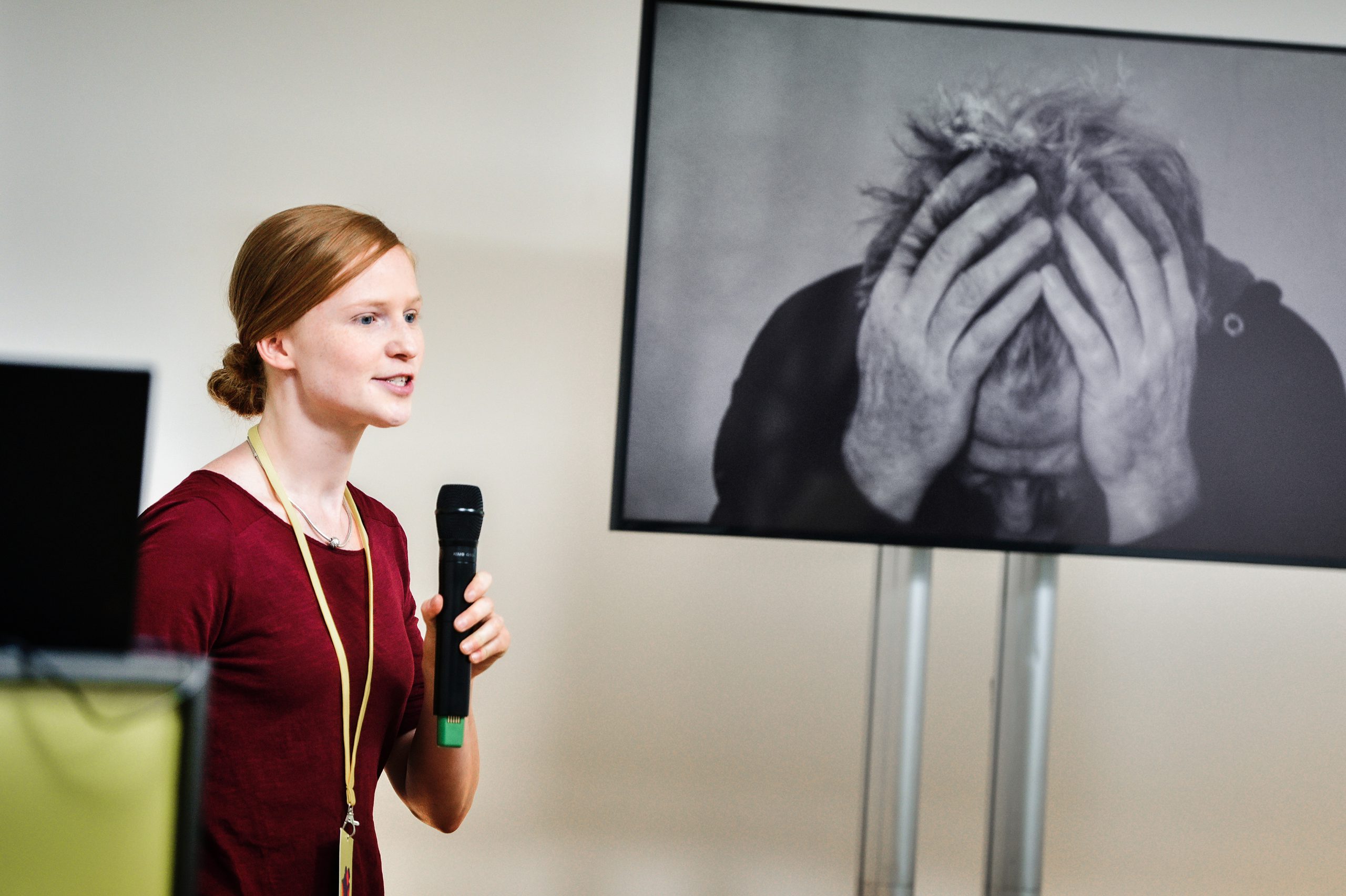 For these approaches, the interdisciplinary team of PsyCurio was awarded by the Federal Ministry for Economic Affairs and Energy and receives strong support from the start-up scene and scientific institutions. The company was also able to convince at last year's Places _ VR Festival and win the Places _ Startup Pitch.
That's why Daniela Schumacher, founder of PsyCurio, will be part of the Places _ VR Festival again this year. As a speaker, she will share her know-how in the field of digital health and give tips for a successful and healthy leadership style.
Getting back on their feet as quickly as possible after an injury is the top priority for patients. Depending on the injury, there are a variety of rehabilitation measures. The medical VR game "Rehabball" from the xR-Lab at Karlsruhe University of Applied Sciences shows that VR is also a valuable extension here. The application helps patients with arm injuries to cope with rehabilitation through a playful approach. With this idea, "Rehabball" is also nominated this year for the DIVR Science Award in the category "best impact".
Act quickly in an emergency: This is essential for paramedics and an important part of their training. The DRK Herford relies on the advantages of VR for the training of its trainees and volunteer paramedics. In an ambulance simulator, the work processes after an emergency call are simulated in detail. This means that a real ambulance is not needed for every exercise, the trainees can learn in a protected environment and are therefore more confident in an emergency.
You can also experience the RTW simulator live at the Places _ VR Festival and compare it with the equipment of a real ambulance.
Whether you are a medical professional or a layperson – at Places _ VR you can experience the future of digital health!